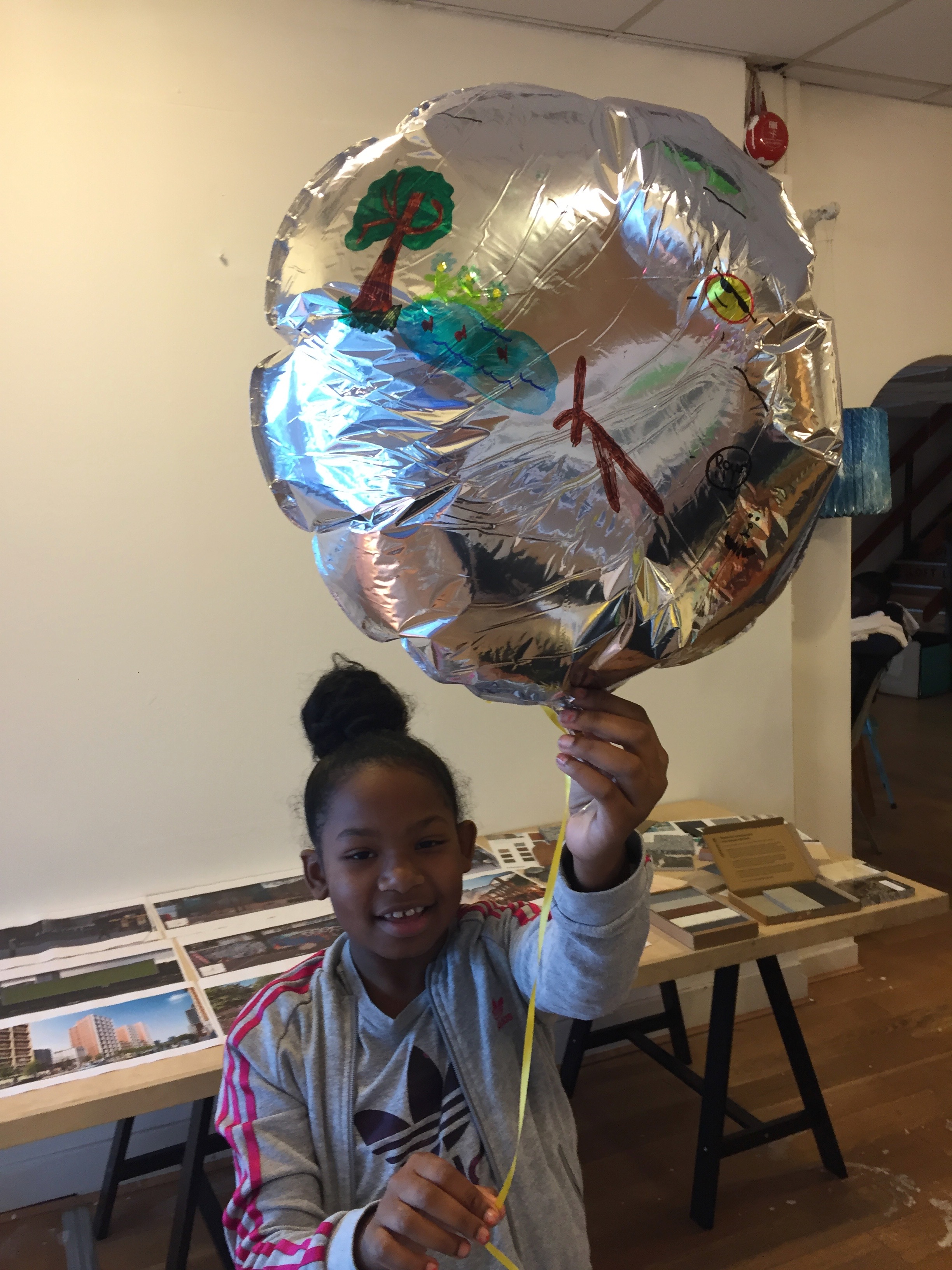 We where comissioned by Croydon Arts Store to give a talk and run workshops about public art ideas for Croydon.
Westminster has over 400 public artworks how many does Croydon have? Why is the density of public artworks greater in central london than in the suburbs? Is public art more related to tourism than local communities? We ran a 2 day workshop working with local residents to design public art work for the new retail spaces.
Using architectural CGI's from the planned development in central Croydon, we created black an white templates, like pages from a colouring- in book, that show a position for a potential public sculpture along with outlines of the buildings that will frame it. For reference, inspiration, and conversation, we supplied images of notable public artworks arranged as mood boards and also physical samples as a materials palette.
The final outcome was then for the participants to take these ideas about public artworks and use them to personalise balloons. They then took the balloons with them carrying them as public artworks out of the space onto the streets, on their journey and ending up in their own homes.